09.04.2016
Venice Architecture Biennale
Venice Architecture Biennale
David Chipperfield Architects has been invited to participate in the 15th International Architecture Exhibition – La Biennale di Venezia, curated by Alejandro Aravena. Out of a large number of international projects he chose a very special one: the Naga Site Museum.
The 15th International Architecture Exhibition, titled REPORTING FROM THE FRONT, will include 88 participants from 37 different countries. The exhibition will be open to the public from 28 May 2016 to 27 November 2016 at the Giardini and the Arsenale in Venice.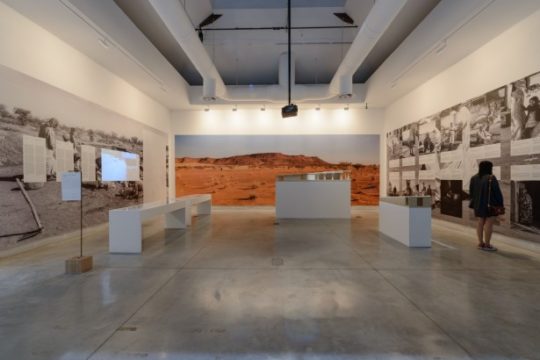 Accompanying the opening of the Biennale, D. Wildung gave a lecture at the Università Cà Foscari "The South Gate to the Ancient World – Excavations at Naga (Sudan)" .
For Press release see: Designboom, Worldarchitecture